The WSB team is happy to inform you about a very important update on multiple session training. We have noticed a trend in reducing the number of training hours per day, while extending the number of learning days, which means that more and more training events require multiple sessions. Since the pandemic everything has moved online, and some trainers prefer changing the dynamics of a course by splitting it into several short sessions. We at Workshop Butler strive to stay at the forefront of our changing industry, and to enable our customers to manage educational events as effectively as ever in this new reality. So let's have a look at how to set up multiple sessions for your training:

All you need to do is to check the "Multiple sessions" box and add the needed amount of sessions, set date, start and end times and titles to your event.

Check our step-by-step guide for detailed information.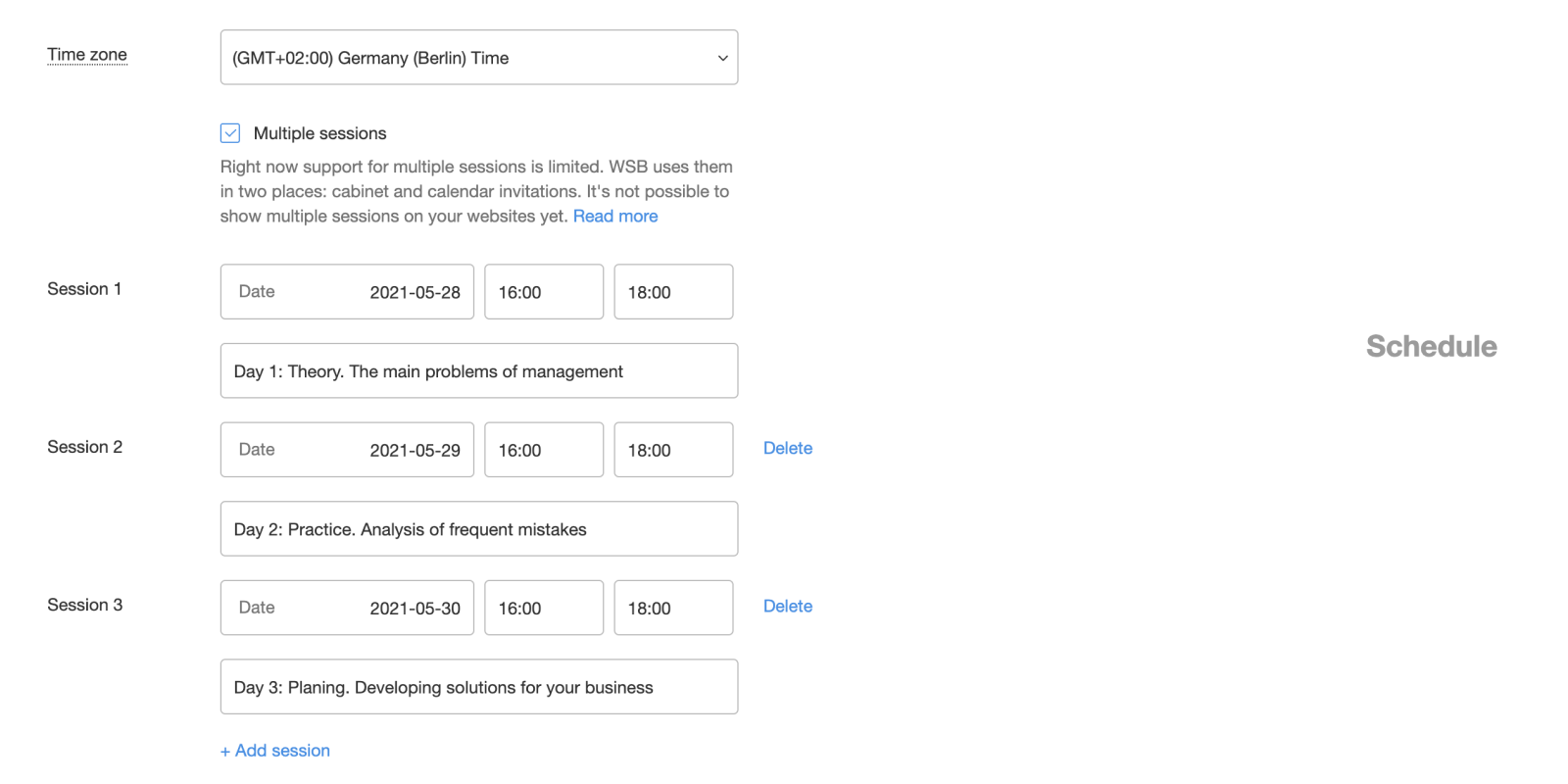 You will then be able to see the number of sessions and relevant information displayed under the event title on the Event Dashboard. If you hover over it, you will be able to see the details of each session: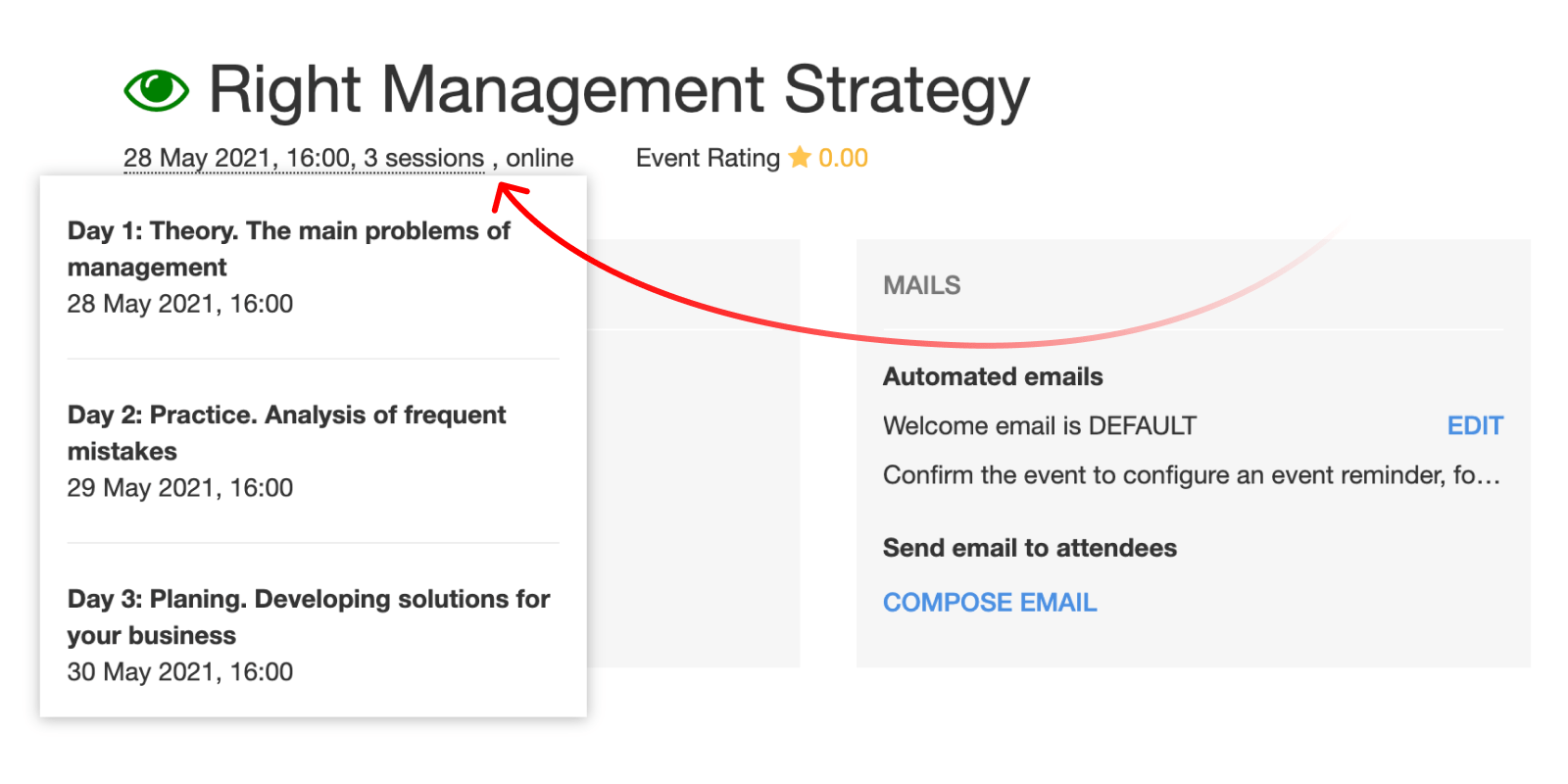 The same is information is displayed on the attendee's Participation History and the List of All Events as well.

Calendar Invitations

This is the first step we have taken towards multiple-session training support.For now, multiple sessions are only displayed on your account, allowing you to set up calendar invitations for your attendees which contain every session date, starting and end times so they can mark events in their calendars. Each registered attendee receives an automated welcome email that includes files in the .ics format. This format contains information about date and time and is recognised by calendar apps like Google Calendar, Apple Calendar, and others.


For more information on Calendar Invitations, please proceed to the link.

Whether you prefer all-day classes or lean towards multi-sessions - it is entirely up to you. However, we suggest considering adding multiple sessions in case you're planning a long event. Our job is to provide you with thought through solutions that will make your job easier, that's why we encourage our users to share thoughts and ideas with us.
Please keep in mind that you can contact us directly or join our public roadmap.