Templates have two sides to them. On the one side, they save you from the day-to-day routine of writing the same texts over and over again. But on the other side, they can make your messages look like machine replies.
While using templates can be extremely useful, you need to think about how to personalize them so that they address each recipient directly.
Or you can rely on Workshop Butler's automated emails, at least when it comes to communication with your attendees.
How automated emails work
By default, we send 4 automated emails to event attendees:
When they register for an event
2 days before an event starts
The next day after an event asking for feedback
After feedback is submitted.

Each email can be personalized with tags: you can add the attendee's name, important information about an event, or the trainer's name and signature.
Up till now, it was possible to customize these automated emails for a particular event, but the default templates were the same for everyone.
What we improved
Now training companies can add their own company-wide email templates eliminating the need for trainers to customize emails for every new event.
There is a new tab in the Account Settings on training company accounts: Email Templates. There company managers can change the subject and body for each template.
It is also possible to send a different schedule for event reminders and follow-up emails. And if you want to remind about the start of an event several times or send several follow-ups, just use the Add Notification option to add new templates.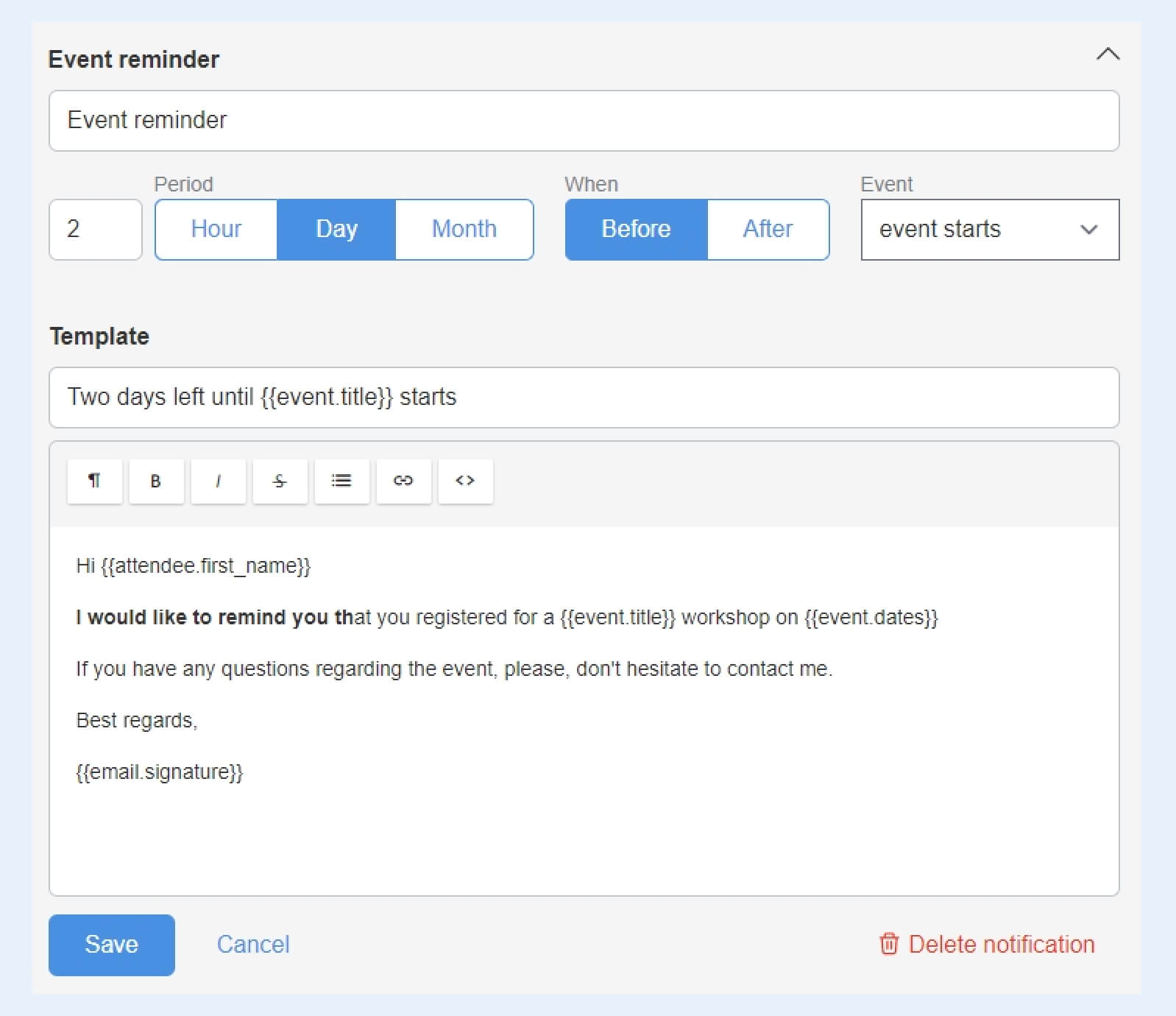 For now, only training company accounts can access email templates but we plan to make it available for other types of accounts in the future, as well as make more improvements to the feature itself. We'll keep you updated so stay tuned!
Read more about email templates here.