A new year is a perfect opportunity for new beginnings. Or at least, that's what the general opinion is.
Our team believes that there is no need to wait for some special time to start something new. That's why we planned and got down to working on two major improvements at the end of 2021. And now, when 2022 has just taken off, we've completed them both.
Support for 2+ licenses per trainer per brand
License management for certification brands is now more powerful both in its functionality and interface:
No more limits. If your certification brand has different types of licenses and your trainers have acquired licenses of several types, you can assign them all to trainer profiles in WSB, no matter how many licenses there are.
Everything is customizable. Each component of each license type can be configured separately: content, number, and timing of renewal notifications, renewal periods within which a trainer can renew a license by themselves, and license agreements.
All details right before your eyes. There is a separate tile for each license type containing all information about it. You don't need to remember what this and that types mean, just take a quick look at the tiles.
Fully automated process. As soon as you finish configuring license types and assigning licenses for trainers, WSB will be able to do its magic. It will give trainers access to managing different event types, remind them about expiration, ask for their consent in case of renewal, and redirect them to you if they missed a renewal window.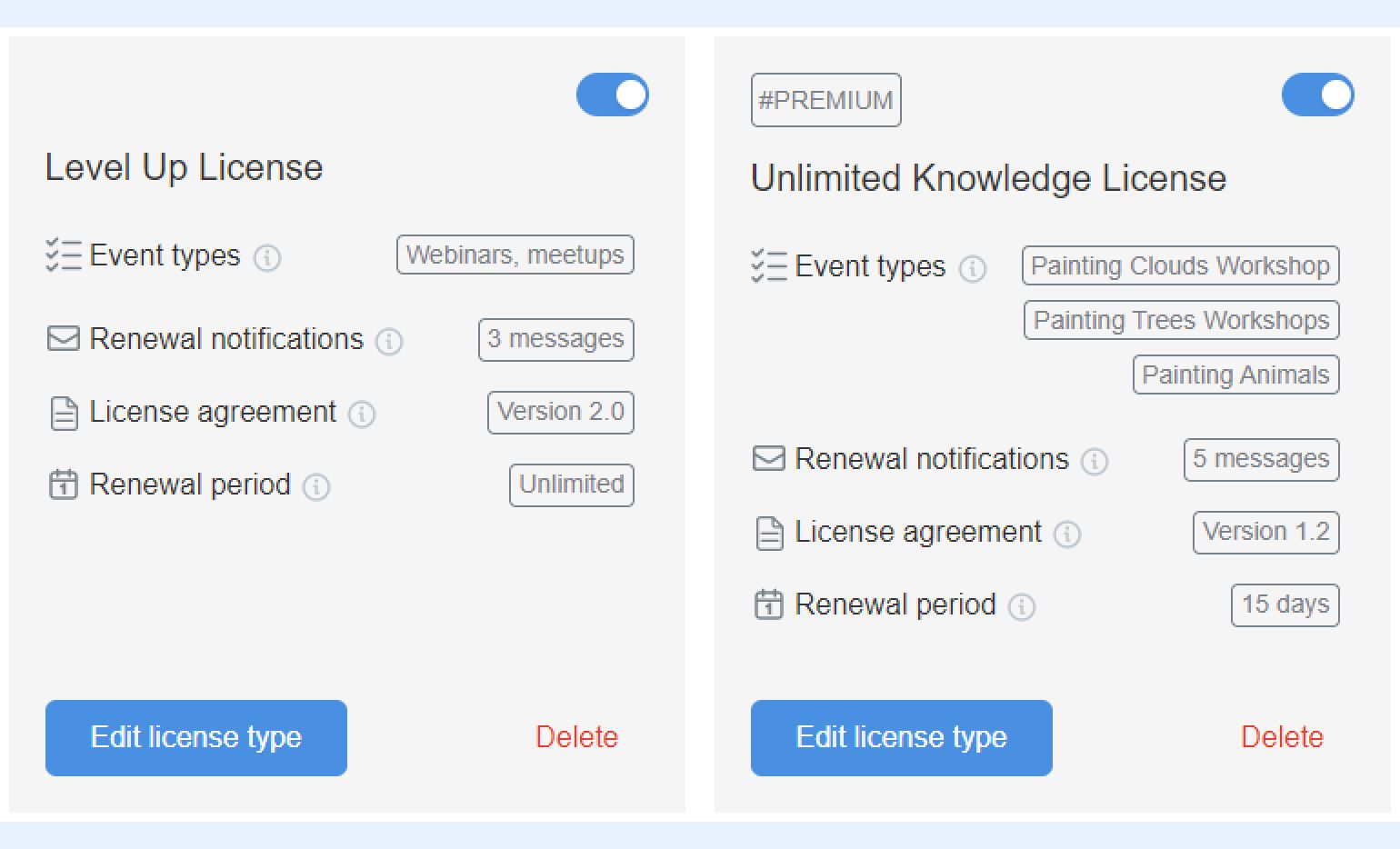 Updated developer documentation

Implementing new features and improving the existing ones is essential, but maintaining documentation for them is no less important task.
In the updated WSB developer documentation, you will find everything you need for website integrations:
Detailed API reference
Information about every JS Widget with screenshots, sample codes, and configuration guides
All information about the WordPress plugin
The list of the latest changes.