The more the better is an expression that applies perfectly to trainer licenses. The more licenses a trainer has, the broader their expertise and the more value they can bring to training sessions.
At the same time, it's a serious responsibility for certification brands whose trainers hold several of their licenses. They need to add corresponding agreements, control expiration dates and remind trainers about them. As the number of facilitators grows, license management can become a daunting task.
That's if these certification brands don't use Workshop Butler.
Recently added support for 2+ licenses per trainer per brand turns a tedious and error-prone process of multiple licenses management into a series of simple steps, after which the automation will handle the rest.
Configure settings of each license type
Even within one brand, licenses can vary significantly — in fees trainers need to pay or events they can hold. The way to manage different licenses will differ either.
Thanks to the system of License Types, certification brands can easily distinguish between different licenses. And now, they have become able to manage license types separately too.
Owners of certification brand accounts in Workshop Butler can configure all these parameters for each license type individually:
Add a license agreement
Set a renewal period within which a trainer can renew a license by themselves
Choose the number of renewal notifications sent to a trainer.
Each license type can also be temporarily deactivated or deleted completely anytime.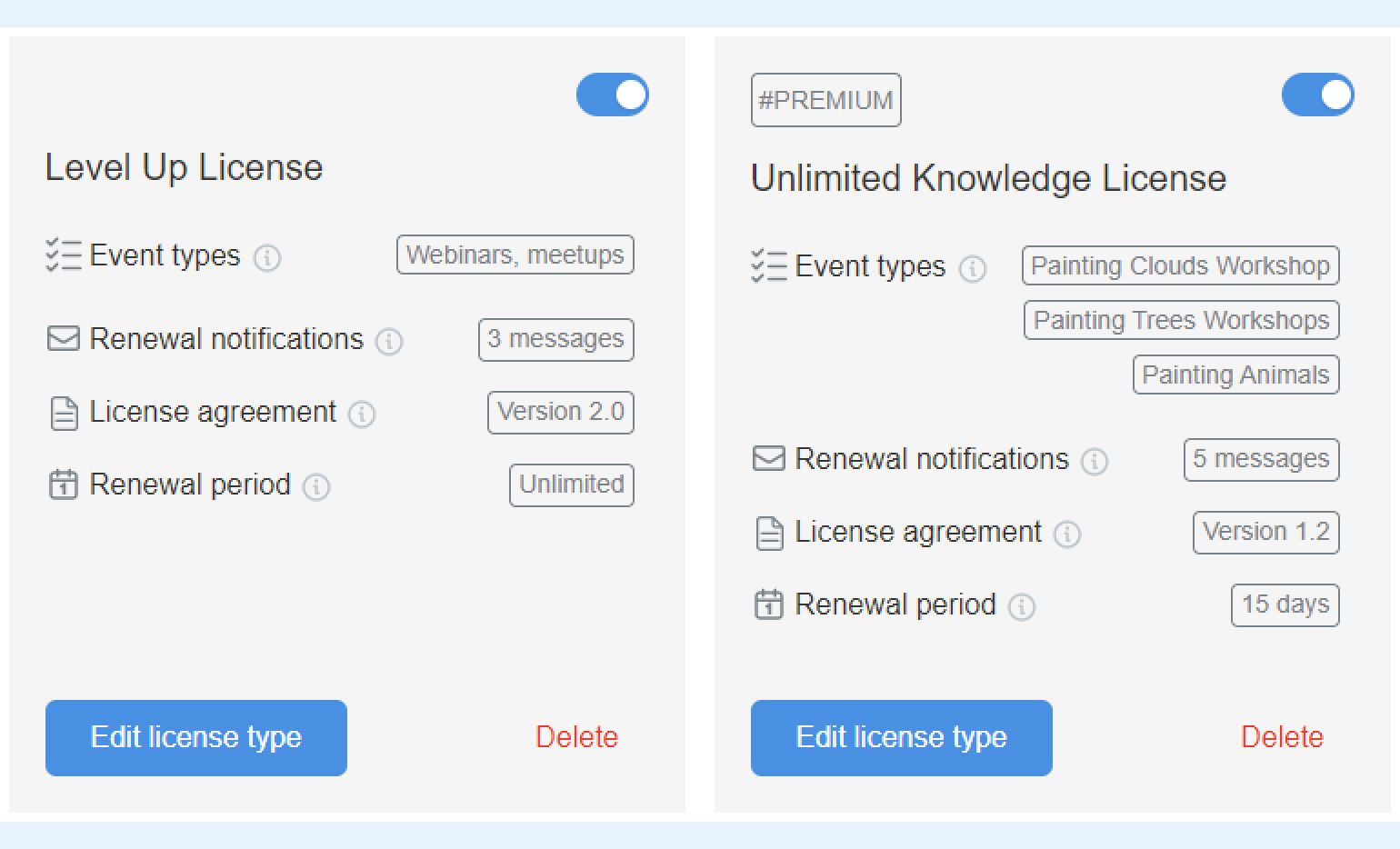 Customize notifications
Not only the number of renewal notifications but their content and send dates can be customized as well:
Decide when the system should send a notification to a trainer
Send notifications before and after expiration dates
Write your own text and subject for each message.
The system will use these settings to determine the dates and send notifications to trainers when needed.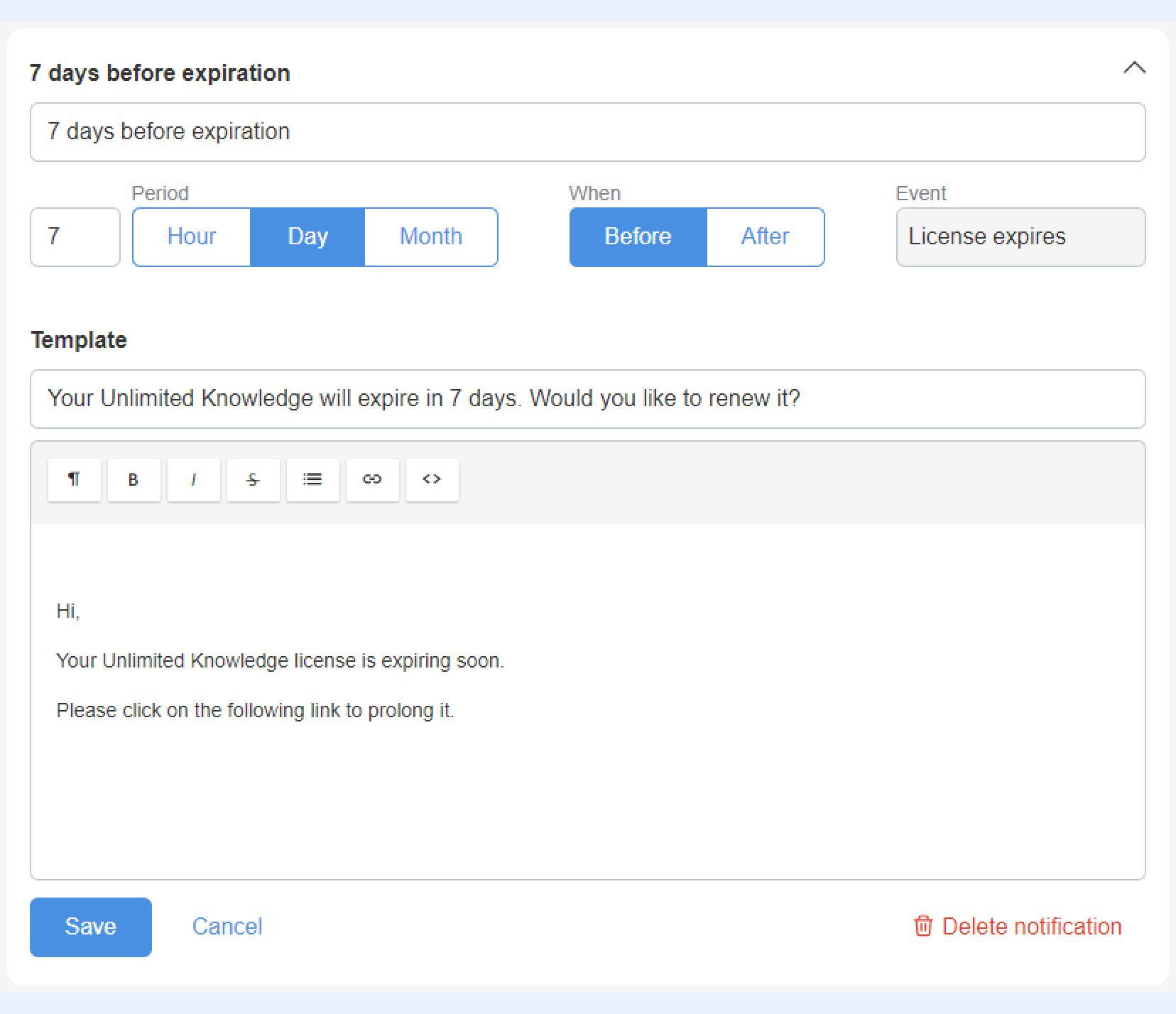 Read more about managing license types here.
Assign licenses to trainers
And the best part of all these changes — a brand can now add several licenses of different types to each of their trainers.
No need to configure each license separately — they will follow the rules you have set for this license type. After assigning a license once when adding a trainer to your brand, you won't have to worry about expiring licenses until someone misses a renewal period.
But it doesn't mean that you will be in the dark about what's happening — all licenses expiring this month will be shown on the Dashboard.