Workshop Butler is a system that can support a complete cycle of event management from registration to generating certificates, without the need to turn to other software. Still, we recognize that our customers might need to extract attendee data from our system and transfer it elsewhere.
For this purpose, there is the Export option to get all information about attendees in an organized manner.
Initially, this option was available for trainers and training companies as they are the ones usually working in direct contact with attendees.
But it doesn't mean that attendee information is completely unrelated to certification brands, who might also need the data about all the students who have attended their licensed events.
Hence, the Export option is now available for certification brands as well. There is the Export button in the Attendees tab on the corresponding accounts. A brand coordinator can define what parameters they want to export and download a .csv file by clicking on it.
The parameters are the same as for trainers and training companies, with the only exception — The event Type field has been added.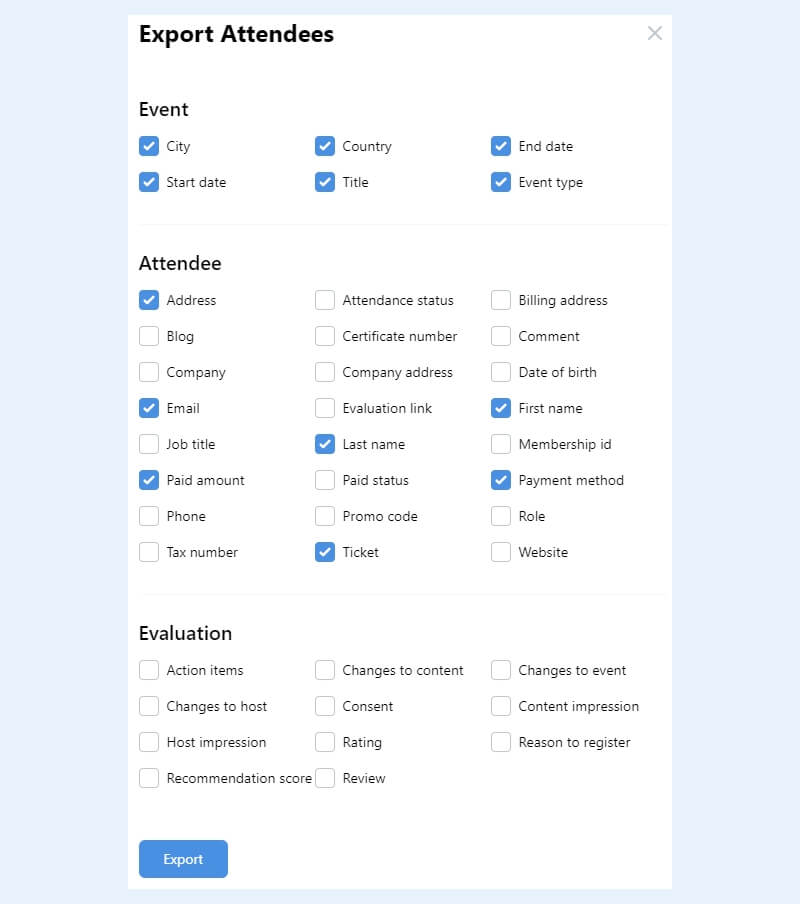 Please read more about the Export here.