Workshop Butler is starting to change its look little by little, becoming easier to navigate and use. The number of features keeps growing as well, providing more and more possibilities for different types of users.
By the end of the year, we have made a couple of design changes and were actively working on the new functionality for certification brands that we plan to deliver at the beginning of the next year.
New attendee profile
Information about attendees is available to all types of customers in Workshop Butler — trainers, companies, and brands. We decided that it's really important to present it in a concise and comprehensive manner
New attendee profile contains all the data related to a student and their participation in an event:
Participation info (participation and payment statuses, evaluation, and certificate)
Event info (event title, source and time of registration)
Contact info (student's personal information)
Payment info (details about payment)
Consent.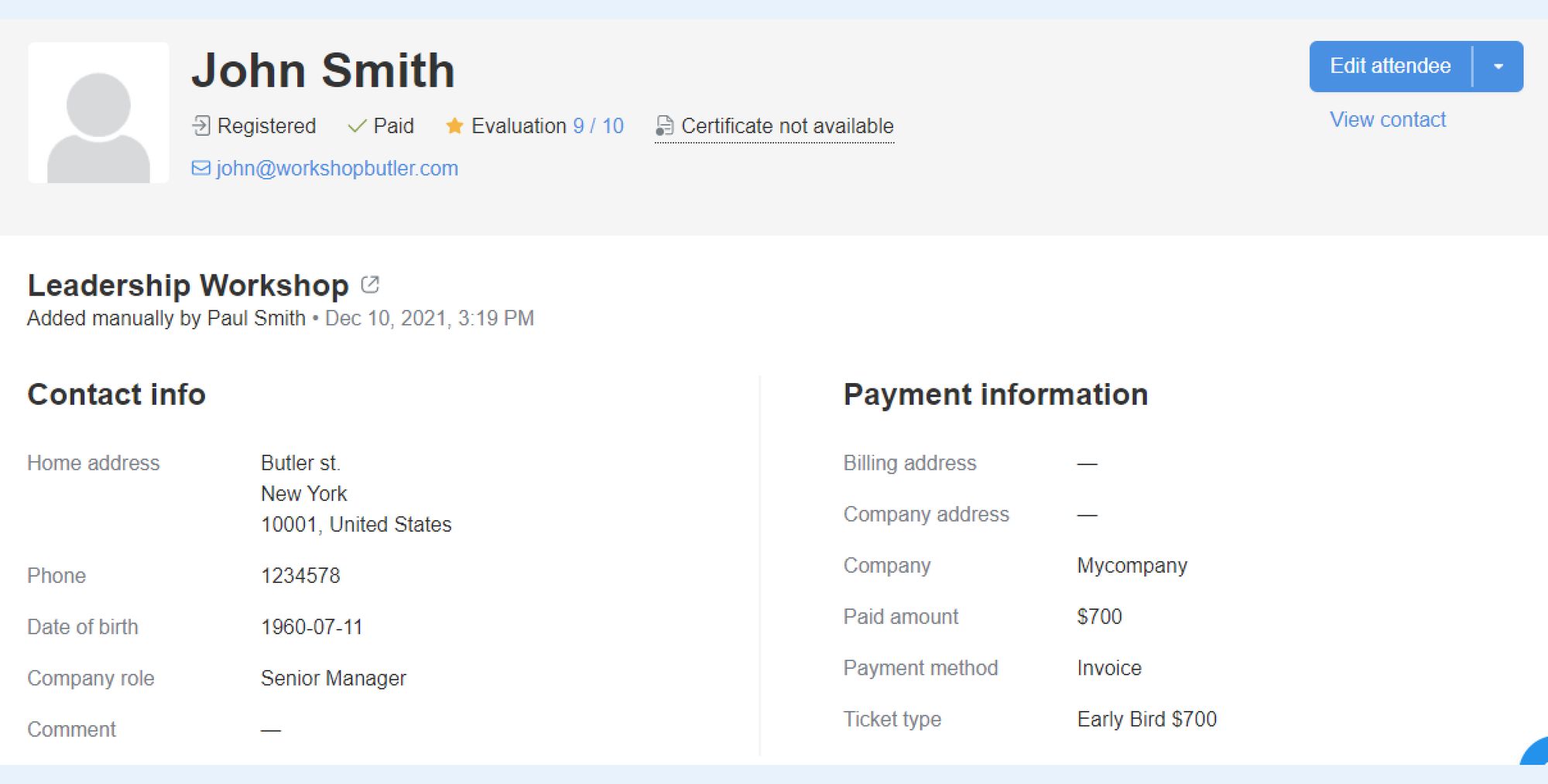 All actions related to an attendee are available on this page as well: changing statuses, requesting evaluations, generating certificates, editing information.
Forget about hopping between different pages for different operations — do everything you need on one page.
New dashboard for certification brands
While working on some new features, we have made a small design improvement for the certification brand's dashboard . It wasn't a part of our plan, but it came out nicely anyway.
The dashboard still shows the most important information for certification brands, but it looks more intuitive and stylish:
The number of invoices in each state
The total income from licensed event fees per month
The licenses that expire this month.
By clicking on these parameters, you can switch either to invoice management or trainer profiles for managing their licenses.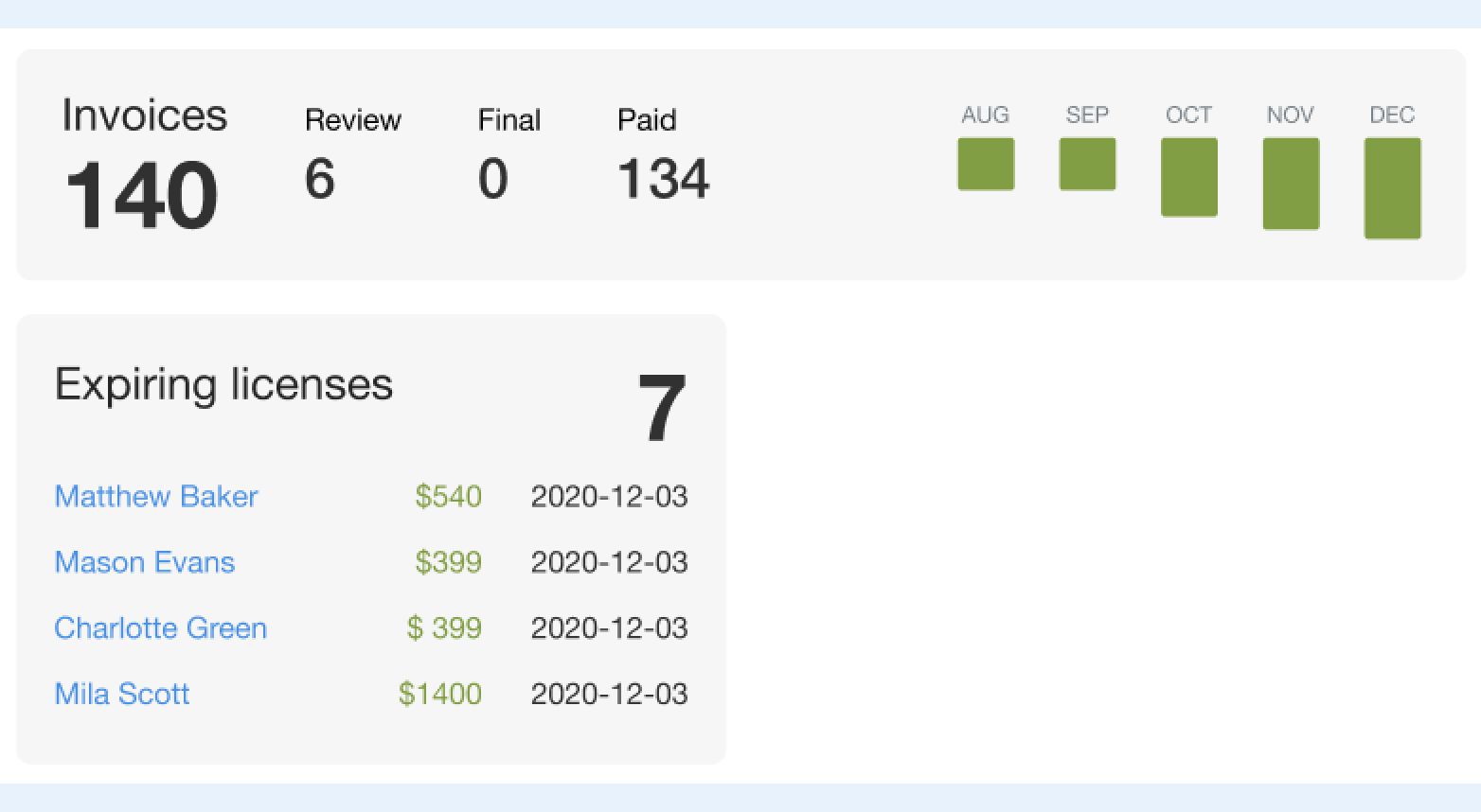 Support for 2+ licenses
Even within one brand, different licenses can have different agreements and different renewal periods. If a trainer has several licenses, coordinators need a way to manage them all.
Our team is now actively working on adding such a possibility to the system. We have started by moving all license-related information in Account Settings of certification brands to one tab, License Types. Here coordinators can add license agreements and renewal periods, and deactivate types of licenses. We will present the full functionality at the beginning of the next year.