Nothing could be a better advertisement than recommendations from others. It's a well-known fact that many people prefer to trust reviews rather than a carefully crafted promotion campaign.
The training business is no exception to this. Evaluations from previous events can become a key argument for a person who is trying to decide whether to register for an event or not. That's why showing evaluations to as many people as possible plays a big role in the success of future workshops.
Thanks to social media, this task becomes easier - friends, colleagues, and people with similar interests we follow on social media are forming a great target audience to share the reviews with.
Taking all this into account, Workshop Butler team is excited to present a feature that will help trainers spread the word about the awesome events they run. Now attendees can share their reviews on social media profiles - Facebook, Twitter, and LinkedIn. And not just a simple text, but a nicely looking post containing all the necessary information about an event and an attendee: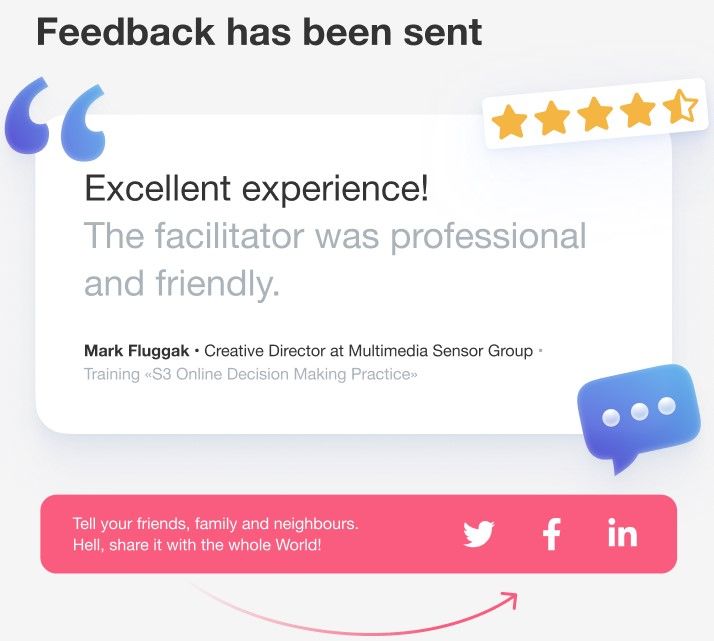 Here is how it works:
An attendee receives an automated evaluation request from Workshop Butler
They fill in an evaluation form
If the review is good, they get a Thank You page with social sharing buttons and the post preview based on the form they have just submitted.
Sharing a post about an attended event is a win-win - a trainer gets a recommendation and an attendee shows their strive for self-improvement to their social circle.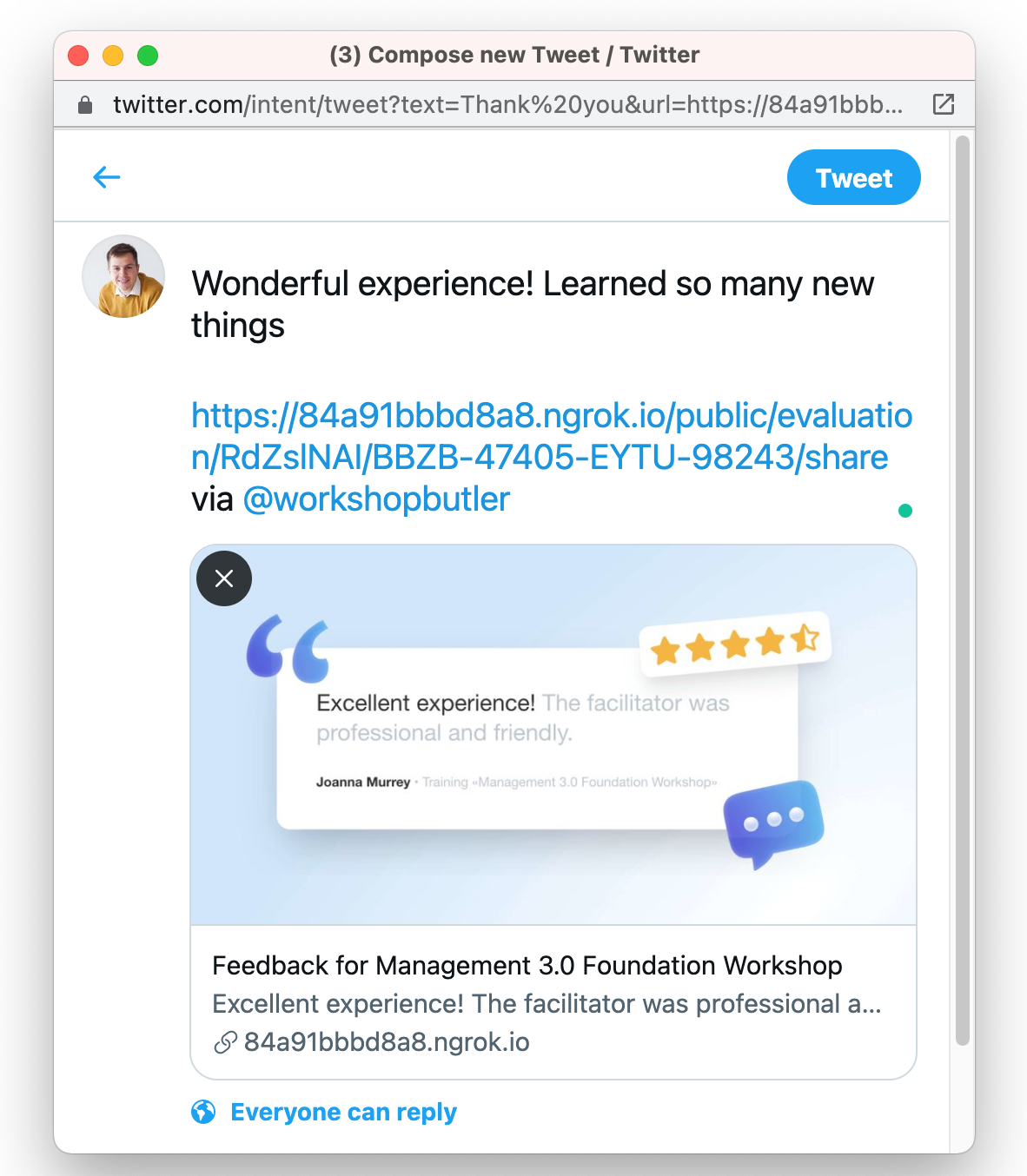 As a pleasant bonus, we make sure to display sharing buttons only for the positive reviews with a high star rating. So, even if something went wrong and an attendee left a not so good comment, trainers always have a chance to impress them with the next event and get 5 stars from them for sure.