Configuring tickets for events is one of the most tricky stages in training management. Ticket types, discounts, dates, prices, taxes, and fees — lots of things to make your head spinning.
Read our article about different discounts for your workshops and the best way to use them.
With Workshop Butler, you can configure tickets with ease. They will start selling automatically at the price and date you have chosen for them.
And we have just added the missing piece of the puzzle — sales tax support.
Setting tax rate and prices
What you need to do is set the tax rate for your country and choose the way prices will be displayed for your site visitors — the ticket price and the tax separately or the final price with the tax included.
The system will handle the rest: calculate the tax based on this rate and show it to visitors or notify them that the tax is included in the price.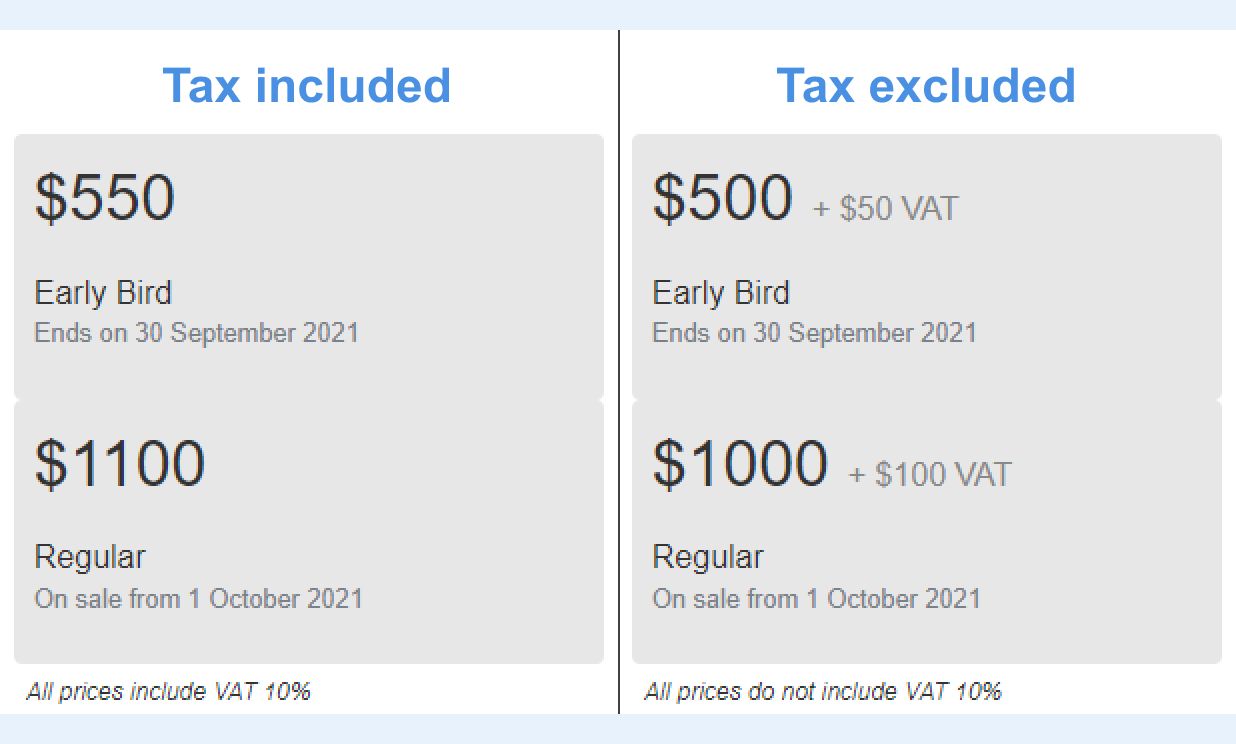 Read more about configuring sales tax in Workshop Butler.  
Activating EU VAT exemption
You can exempt attendees from paying EU VAT by activating the VAT Exemption option on your account.
If an attendee submits a valid VAT number during regustration and meets all the requirements, a ticket price will be recalculated without VAT.
Read more about VAT exemption requirements and its activation.
Checking details anytime
All information about ticket prices and taxes is now safely stored in the attendee profile. You can check the details about each payment anytime:
total amount an attendee payed for a ticket
tax amount
fees (Stripe fee and Workshop Butler fee)
the amount you received