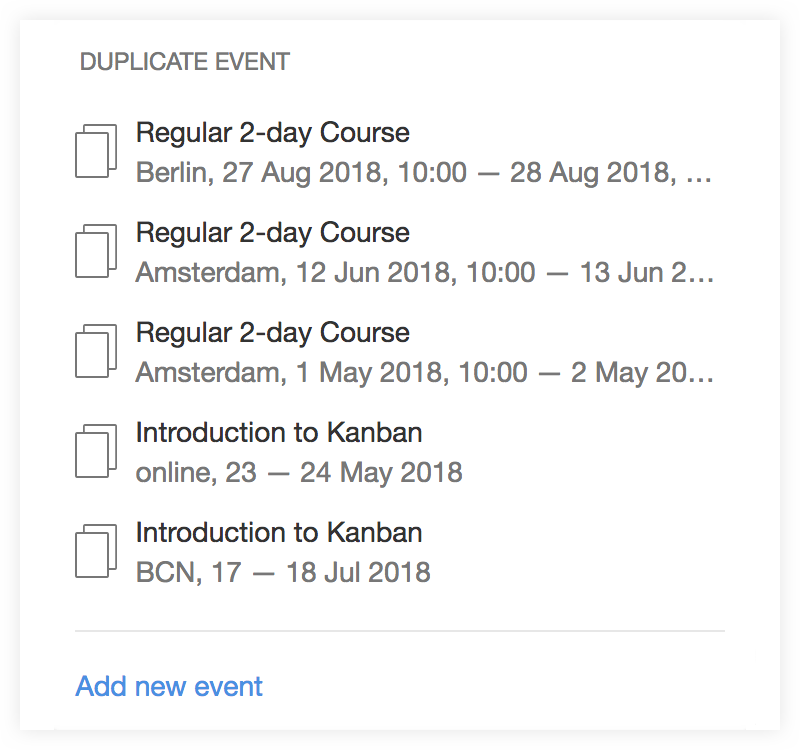 Fast Event Duplication
Duplicate any event with just one click from the events page. The five most recent events are always available at the top menu.
Custom Registration Forms
Select from the number of pre-defined fields, or add new ones. Stay GDPR compliant with new GDPR consent fields.
Hosted Event Pages
For each event, there is one hosted page with a workshop description and registration form and another hosted page with an evaluation form. The time between your adding a workshop and starting to promote it on the social media is just a matter of seconds.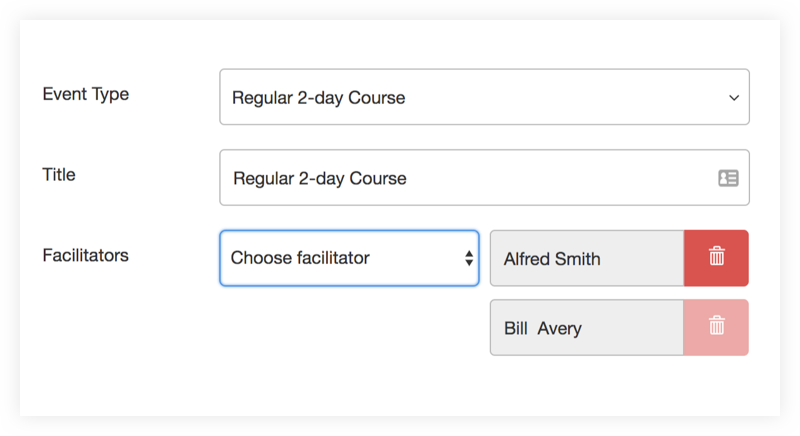 Work with other trainers
From time to time you may co-facilitate workshops with other trainers. Add as many trainers as needed to a new workshop.